Clayton County Car Accident Lawyer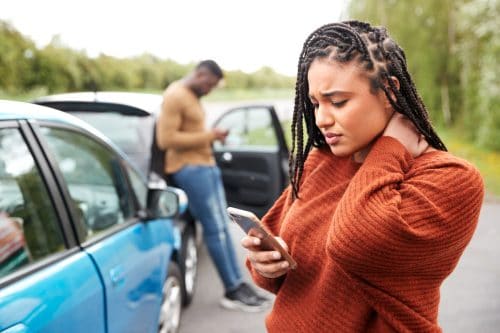 Clayton County, Georgia has a population of nearly 300,000 people and has several major roads like Interstate 75, U.S. Route 41, and State Route 138 running right through it. It is no surprise that there are hundreds of car accidents that result in injuries in this area each year, according to the Georgia Department of Transportation.
The high number of cars driving on roads in Riverdale, Hampton, and Jonesboro, puts drivers in this area at risk of getting into an automobile accident. If you are traveling in Clayton County and are involved in an auto collision, the car accident attorneys at Scholle Law can assist you.
The guidance you might need after an auto crash in Clayton County can include when you might have the right to file a legal case against the driver responsible for your property damage and personal injury. Sometimes people think they have to manage these situations on their own. But they do not. Experienced guidance about how your legal rights can be preserved can only be provided by those who have been to court and negotiated with insurance companies for many many years. That is why it is so important to contact legal counsel as soon as possible after an injury from an auto accident.
It may not be obvious to you or your family members that the driver who hit your vehicle could be held responsible for what happened to you. But there are laws that hold the negligent person responsible. This might mean holding a trucking company responsible if they person was driving a commercial truck, for example.
Maybe it was a car driver who was not paying attention and made an unsafe maneuver on the road that has left you or a family member with soft tissue injury. Or maybe you were riding your motorcycle and a caged driver failed to yield to you when you were making a left turn. They can claim they did not see you, but that is not an excuse for harming or injuring you.
These are the sorts of questions we pursue when you contact Scholle Law for an evaluation of your injury, no matter whether it is a whip lash or a severe injury like a concussion. Whether another driver is at fault is something that Scholle Law can help sort out for you. You do not have to suffer on your own.
When you pick up the phone and contact us, you are taking an important step to recovery. From that first call to our law firm, we will listen to your situation and get a lawyer involved to evaluate your case. There is no fee involved in this process. We can talk with you and thoroughly evaluate and advise you of your rights.
The accomplished lawyers at Scholle Law have over 25 years of experience representing injury victims throughout Georgia. Call us at (866) 592-1296 or contact us online today for a free, no-obligation consultation with a Clayton County car accident lawyer.