Doraville, Georgia Personal Injury Lawyer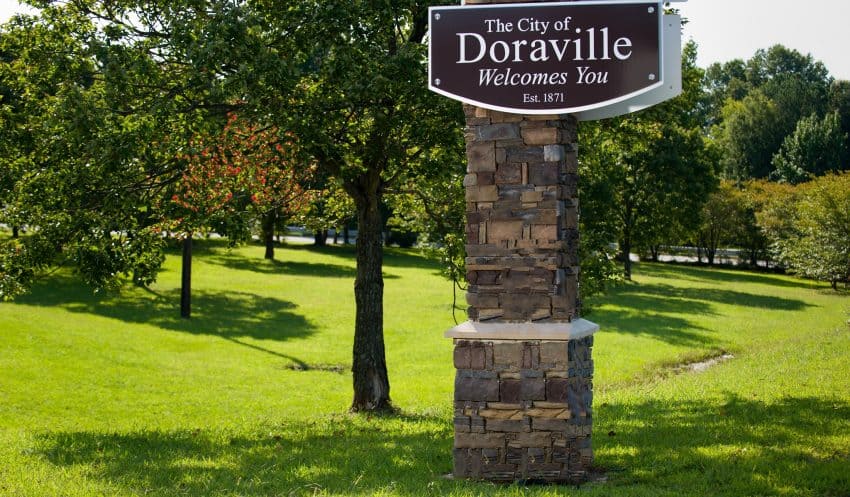 Doraville's 10,000 residents are connected to the state with major roads and expressways. The county commutes daily through roads and boulevards integrated with major Interstates such as Highway 285, State Route 141, and Route 23.
With only a few interspersed sidewalks and designated bike lanes, the likelihood of serious accidents increases exponentially at Doraville. In fact, of the total fatal accidents that occurred in 2017, around 40 percent lead to fatal casualties, while 20 percent of total casualties sustained were by pedestrians.
Accidents are psychologically, physically, and financially burdensome for victims and their families. The stress of an accident and its subsequent consequences can be exceptionally taxing if the victim is the sole earner of the family; as medical bills pile up, so does the anxiety of getting by. In such situations, victims and their families should pursue legal claim.
The accomplished lawyers at Scholle Law have over 25 years of experience representing injury victims throughout Georgia. Call us at (866) 592-1296 or contact us online today for a free, no-obligation consultation with a Doraville personal injury lawyer.
Doraville Car Accidents
Nearly 3 million people are injured in fatal car accidents in the US, of which 2 million sustain permanent injuries; a majority of these are caused by negligent or drivers under the influence. In 2017 alone, close to 40% of the fatal accidents that ensued serious damages in Doraville, were owed to drunk and reckless drivers.
Even the most minor of car accidents can lead to massive damages when occurring at high speeds. Paralysis, amputations and fatalities caused by another's recklessness can take a toll on your life, with emotional and physical damages weighing as heavy as medical bills, as recovery goes on.
To get the compensation owed to you, have Scholle Law's tenacious team of the most experienced auto accident attorneys in Doraville represent you. With over $5,500,000 recovered in car accidents in Georgia, you will have a highly skilled and committed ally negotiating a fair compensation on your behalf.
Doraville Motorcycle Accidents
According to Governor's Office of Highway Safety (GOHS), nearly 4,000 motorcycles were involved in traffic accidents in the state in 2019. Owing to the difference in vehicular size, victims may end up with severe injuries and disfigurements, or even death.
The party at-fault can be held liable to pay for damages caused by their negligence, if the victim's family acts in time. If you have been in a motorcycle accident, you probably have a mountain of expenses coming your way in the form of medical bills and loss of wages, and you require legal representation to help you recover what is owed to you.
With over $1,550,000 recovered in settlements, Scholle Law provides guidance on all your motorcycle injury related legal needs. The team at Scholle Law demonstrates an unwavering commitment to their clients and the truth, thanks to the strong foundation of ethics and legal proficiency set by Charles Scholle.
Doraville Truck Accidents
Truck accidents mostly prove fatal due to their sheer size. Stats reveal that one person is injured in a truck accident every sixteen minutes. These wrecks often cause serious damage to property and the body including muscle injuries, brain damage, or permanent disfigurations. If you've been involved in a collision with a commercial truck, the odds maybe stacked against you, as insurance companies will try their best to avoid paying high compensations.
You require a team of seasoned attorneys to handle, investigate, and build your case for you. Expert representation is necessary, especially if the damage is caused due to negligence. By hiring a lawyer as soon as possible, you can make sure that you begin getting the proof you need to attain justice right away.
Charles Scholle and his team of the leading truck accident lawyers in Doraville are well-versed with the tactics of big corporations and are adept at handling them proficiently. Our clients don't have to worry about paying us until and unless we've done our part successfully.
Doraville Wrongful Death
Losing a loved one to negligence or malpractice can be enraging and traumatic for families, especially if they were dependents of the victim.
If you have lost someone to deliberate or preventable negligence, you can get the support needed to navigate yourself out of a difficult time and get justice with the help of Charles Scholle and the adept lawyers at Scholle Law.
Scholle Law specializes in representation of family members of the wrongfully deceased. With a successful track record of negotiating adequate settlements, Scholle Law has recovered over $4,300,000 for grieving families, helping them get the compensation and justice they deserve.
The accomplished lawyers at Scholle Law have over 25 years of experience representing injury victims throughout Georgia. Call us at (866) 592-1296 or contact us online today for a free, no-obligation consultation with a Doraville personal injury lawyer.